Dry riser inlets are an essential component of the dry riser system, which is used to provide a reliable means of delivering water to upper levels in buildings in the event of a fire. They are typically located on the outside of a building, at the ground level, and are used by firefighters to connect their hoses to the dry riser system. Here at Brookside Fire Service, we are fire experts and provide a full service that includes dry riser inlet supply, installation and maintenance throughout Birmingham and The Midlands.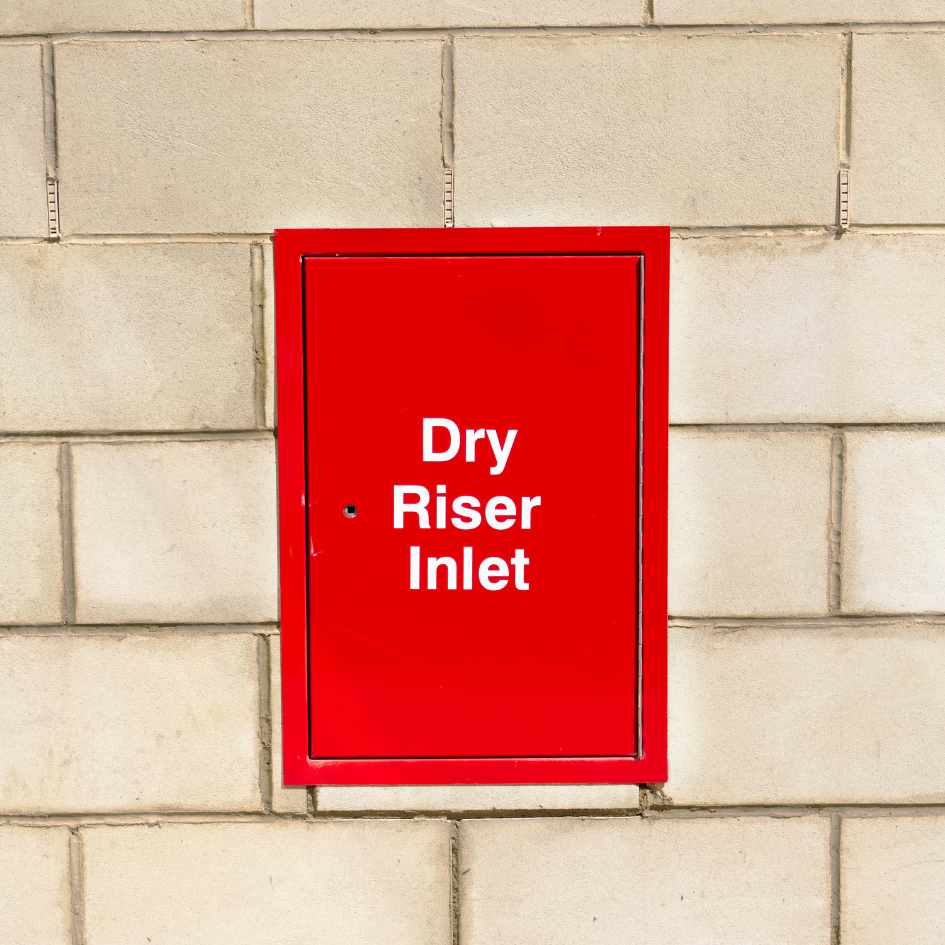 Dry Riser Inlets Supplied, Installed And Maintained From Brookside Fire Service
Design, installation, and maintenance of dry riser inlets are areas in which our team of professionals excels. To help ensure that your dry riser inlet is operating properly and is always prepared to be used in an emergency, we provide a comprehensive range of services.
The safety of your facility and its residents is of the utmost importance to our organisation. For this reason, when designing and installing dry riser inlets, we exclusively work with the best tools and materials. Due to the advanced training and skills of our team of engineers and technicians, we can guarantee that all work will be executed to the highest standards and in accordance with all applicable safety laws.
A dry riser inlet is an essential component of a building's fire safety system. It provides firefighters with a reliable means of delivering water to upper floors in the event of a fire, where traditional firefighting methods may be ineffective or difficult to access.
Here are a few reasons why you need a dry riser inlet for your building:
Quick and easy access to water: In the event of a fire, time is of the essence. A dry riser inlet provides firefighters with a quick and easy way to access water on upper floors, allowing them to start fighting the fire as soon as possible.
Effective fire suppression: Dry riser systems are designed to deliver water to high-level floors in a building, where fires are more difficult to control. By providing a reliable means of delivering water to these areas, a dry riser inlet can help to quickly extinguish the fire or prevent it from spreading further.
Regulation adherence: Dry riser systems are mandated by law in several nations for structures taller than a specific threshold. In addition to putting the building's occupants at risk in the case of a fire, failing to install a dry riser inlet could result in penalties or legal action.
Reduced insurance premiums: Many insurance providers provide discounted rates for structures equipped with a dry riser inlet and a well-maintained fire protection system. Over time, this may assist to partially recoup the cost of installation and upkeep.
Peace of mind: Knowing that your building is equipped with a reliable fire safety system can provide peace of mind for building owners, occupants, and visitors alike. By investing in a dry riser inlet, you can help to ensure the safety of everyone in the building in the event of a fire.
In conclusion, a dry riser inlet is a crucial part of a building's fire protection system since it gives firefighters quick and simple access to water, effectively suppresses fires, ensures compliance with laws, lowers insurance premiums, and gives building owners piece of mind. If you own or oversee a building that needs a dry riser system, make sure to spend money on a dependable dry riser intake and keep it in good working order to ensure everyone's safety inside.
The fire safety system of a building must have dry risers because they give firefighters a dependable way to reach higher levels in the case of a fire. To keep them in good operating order, they need to be maintained frequently. Regular system testing, checking for damage to the pipes and valves, and making any repairs are all part of this.
We also offer regular maintenance and testing services to ensure that your dry riser inlet is always in good working order. Regular testing is essential to ensure that your system is functioning correctly and that there are no blockages or leaks that could affect its performance in the event of an emergency.
We have established a reputation as one of the industry's top suppliers of dry riser inlet services as a result of our dedication to quality and safety. We take great satisfaction in offering our clients excellent service and support, and we are committed to making sure that your dry riser inlet is continuously available when you need it most.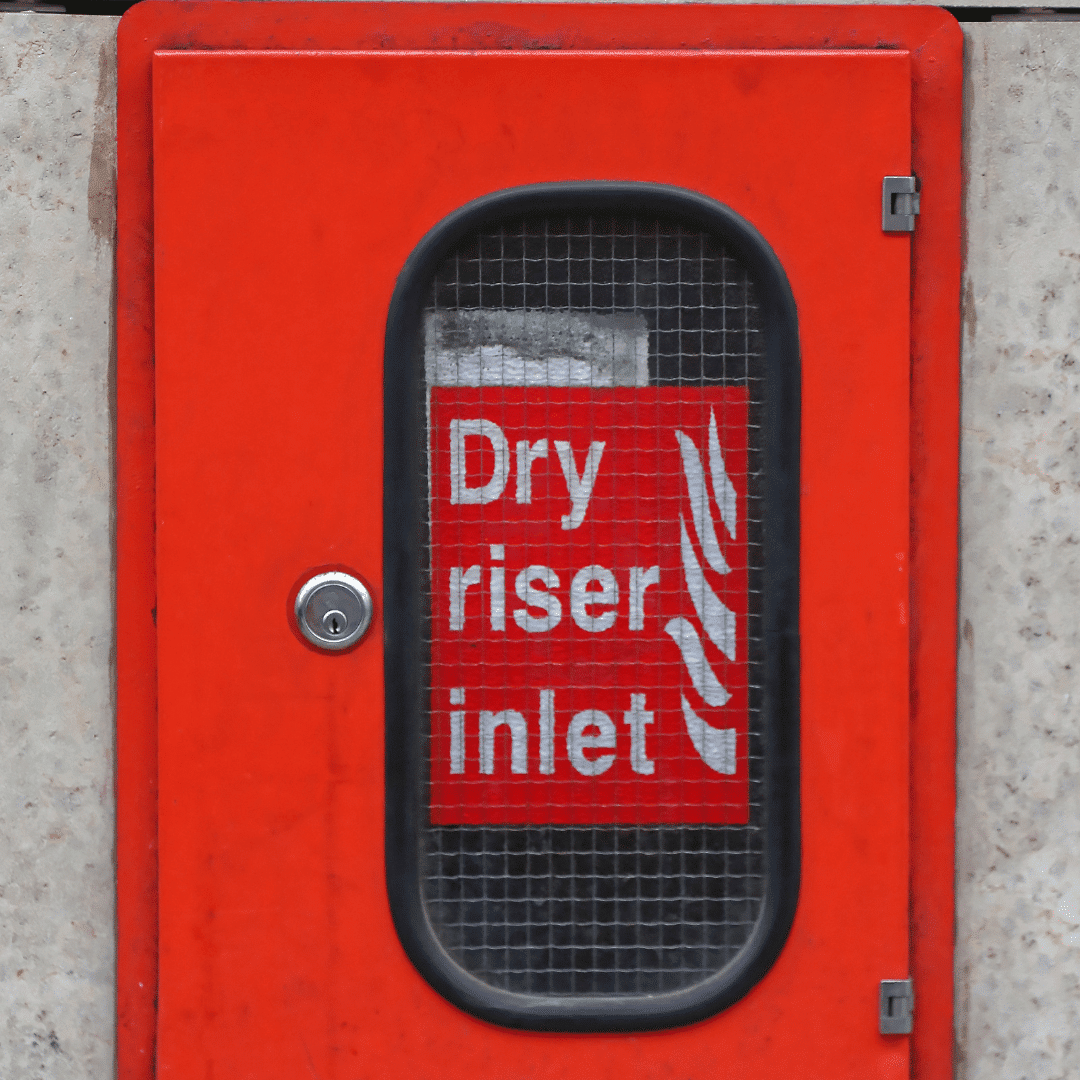 So, whether you need a new dry riser inlet installed, or you require regular maintenance and testing services, our team is here to help. Contact us today to learn more about how we can help you ensure the safety of your building and its occupants with a reliable dry riser inlet system.