Employers are legally required by The Regulatory Reform (Fire Safety) Order 2005 to provide information, instruction and training to employees about fire precautions in the workplace.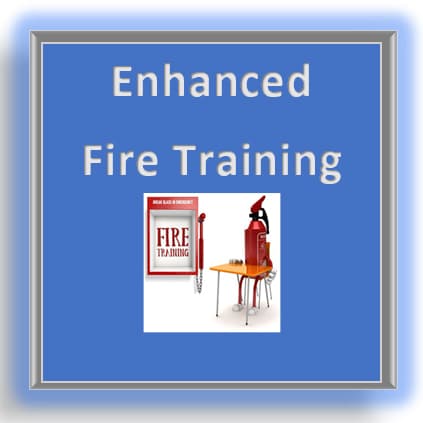 ENHANCED Practical Fire Safety Course From Brookside Fire Service
Our Enhanced Fire Safety course takes place at your premises and comprises of a brief introduction to fire safety, offering an overview of equipment and procedures relevant to your premises. The Enhanced Fire Safety Course will cover client site evacuation procedures, the fire triangle and how to classify fires, types of extinguishers, and how to operate them.
The course is available for up to 15 people per session and concludes with hands-on practical use of fire extinguishers (not on live fire) and a brief questionnaire.
Each delegate receives a certificate and the course takes approximately 1 ½ – 2 hours.