Fire Extinguishers Near Me
Here at Brookside Fire Service, we are dedicated to assisting you in safeguarding your property and ensuring the safety of your workers, clients, and loved ones and are a leading provider of fire safety equipment and services. For the safety and protection of your property, it is essential to make sure you invest in reputable "fire extinguishers near me." A fire extinguisher is a portable device that can be used to extinguish small fires, preventing them from becoming larger and potentially catastrophic, so if you're in need of fire extinguishers near me, contact our team at Brookside Fire Service today.
Why You Need To Invest In Fire Extinguishers
Everyone should be concerned about fire safety, and having the correct equipment on hand to safeguard your belongings and yourself is essential. Any fire safety plan must include fire extinguishers because they can make the difference between a minor incident and a major catastrophe. At Brookside Fire Service, we provide a broad selection of fire extinguishers "near me" to meet all needs and price ranges. Our goods are carefully chosen to guarantee that they adhere to the strictest safety requirements and are simple to use in an emergency.
Whether you need a fire extinguisher near me for your home, office, or industrial setting, we have the perfect solution for you. Our team of experts can help you choose the right type of extinguisher for your specific needs and can provide guidance on proper use and maintenance.
Types of Fire Extinguishers We Provide
Our business provides a comprehensive selection of fire extinguishers that are appropriate for a variety of areas, including residential, commercial, and industrial settings. Our nearby fire extinguishers near me are made to be simple to use and efficient at putting out fires rapidly.
We understand that choosing the right fire extinguisher can be overwhelming, but our team of experts is here to help. We can assess your environment and recommend the best fire extinguisher for your needs. We offer a variety of extinguisher types, including water, foam, wet chemical, and CO2.
In addition to fire extinguishers, we also offer other fire safety equipment, including fire alarms, and emergency lighting.
Importance of Fire Extinguishers
Fire extinguishers are crucial for fire safety as they can help prevent small fires from turning into major disasters. Here are some reasons why fire extinguishers are important:
Early intervention: When a fire starts, it can grow quickly. You can rapidly put out a minor fire with a fire extinguisher on hand before it grows bigger and more deadly.
Minimizes property damage: Fires can cause extensive property damage, but with a fire extinguisher, you can minimize the damage by putting out the fire before it spreads.
Saves lives: In case of a fire, every second counts. A fire extinguisher can help you quickly put out a fire, potentially saving lives.
Legal requirements: Depending on the type of business, having fire extinguishers installed may be a legal requirement. It's important to ensure you comply with local fire safety regulations.
Peace of mind: Knowing you have a fire extinguisher on hand can give you peace of mind and help you feel more prepared in case of a fire emergency.
Overall, fire extinguishers near me are a valuable investment for any environment, whether it's a home, workplace, or public space. By having a fire extinguisher and proper training on how to use it, you can help prevent fires from turning into major disasters, potentially saving lives and minimizing property damage.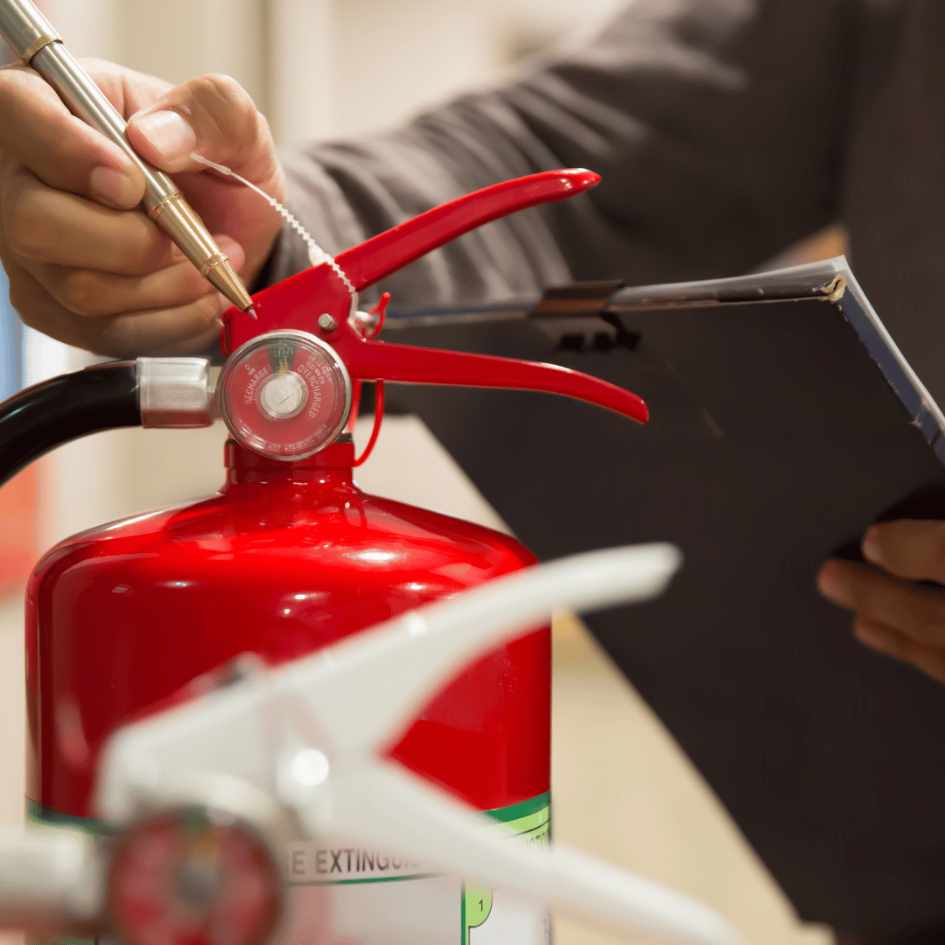 We are aware that having fire extinguishers that are kept up to date is crucial in case of an emergency and that fire safety is an essential part of any house or place of business. We offer a variety of fire extinguishers "near me" to ensure that your extinguishers are always in good working condition.
Delivering, maintaining, and servicing fire extinguishers near you is our area of expertise at Brookside Fire Service. We will let you know how many, what sort, and where to put fire extinguishers based on the risks on your site. One of our third-party recognised BAFE registered engineers will be your competent person for the maintenance of your fire apparatus.
Call our staff at 0121 457 8484 to learn more about the fire extinguishers we can provide to you and let us know how we can assist you safeguard your property and the safety of those around you.
Alternatively, you can view our services and products pages to learn more about what else we provide.