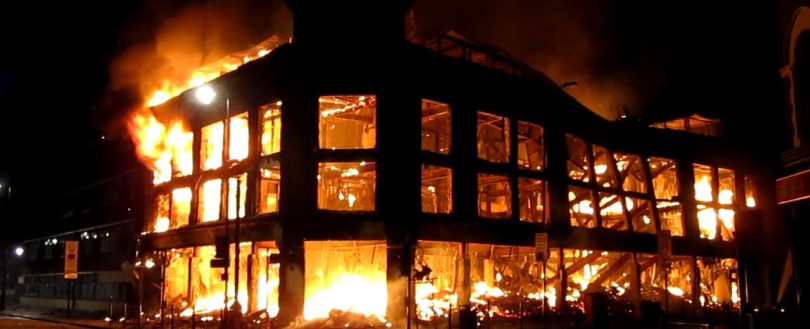 One of the biggest fines ever handed out
12 April 2017
A property company responsible for managing a retirement home has been ordered to pay a massive fine of £360,000 plus a further £100,000 in costs following a fire which led to the death of an elderly resident.
The fine represents one of the largest ever handed out for fire safety offences in the UK.
FirstPort Limited, formerly Peverel Management Services, was prosecuted by Surrey Fire and Rescue Service following the blaze at Gibson Court, which occurred in 2011.
The company pleaded guilty in July last year to four offences under the Regulatory Reform (Fire Safety) Order 2005.
These included:
a failure to make a proper fire risk assessment of the building,
a failure to take general fire precautions,
a failure to maintain fire precautions including fire barriers in the roof space and,
a failure to properly train staff in carrying out fire risk assessments and following emergency procedures.
At an inquest into the death of the resident, Mrs Irene Cockerton, in 2014, Surrey coroner Richard Travers said the fire was initially considered to be manageable, and house manager Marion Debeer mirrored that fact by giving tea and biscuits to residents rather than evacuating them, reports Your Local Guardian.
Judge Climie said the "near total destruction of the roofing" had been down to the fact that there were no external vents from residents' kitchens, and they were instead vented into the roof space, which over the years had built up deposits of grease and oil from cooking.
He added that the firm "fell below the standard to be expected".
Following the sentencing, Nigel Gray, Assistant Group Commander at Surrey Fire and Rescue Service, said: "A fire which began in a television set spread rapidly across the retirement home's entire roof and became a devastating blaze which forced firefighters to return several times to a burning building to rescue vulnerable residents and sadly led to the death of one of them.
"Our thoughts remain with the family of Irene Cockerton at this time.
"The fine imposed in this case is one of the biggest that we know of for a breach of fire safety regulations and we hope it sends a clear message to businesses to take seriously their responsibilities to keep people safe from fire.
"We will always work with businesses to help them comply with fire safety laws but where we find breaches which risk lives or serious injury we won't hesitate to prosecute."