Protecting your home from fire threats is essential, and as a sprinkler installation company in Birmingham, Brookside Fire Service specialises in offering excellent fire protection. We make sure that your property is outfitted with a dependable and effective fire suppression system thanks to our team of highly qualified personnel. Put your trust in our professionals, who have more than 30 years of experience in the field, and don't leave the protection of your property to chance.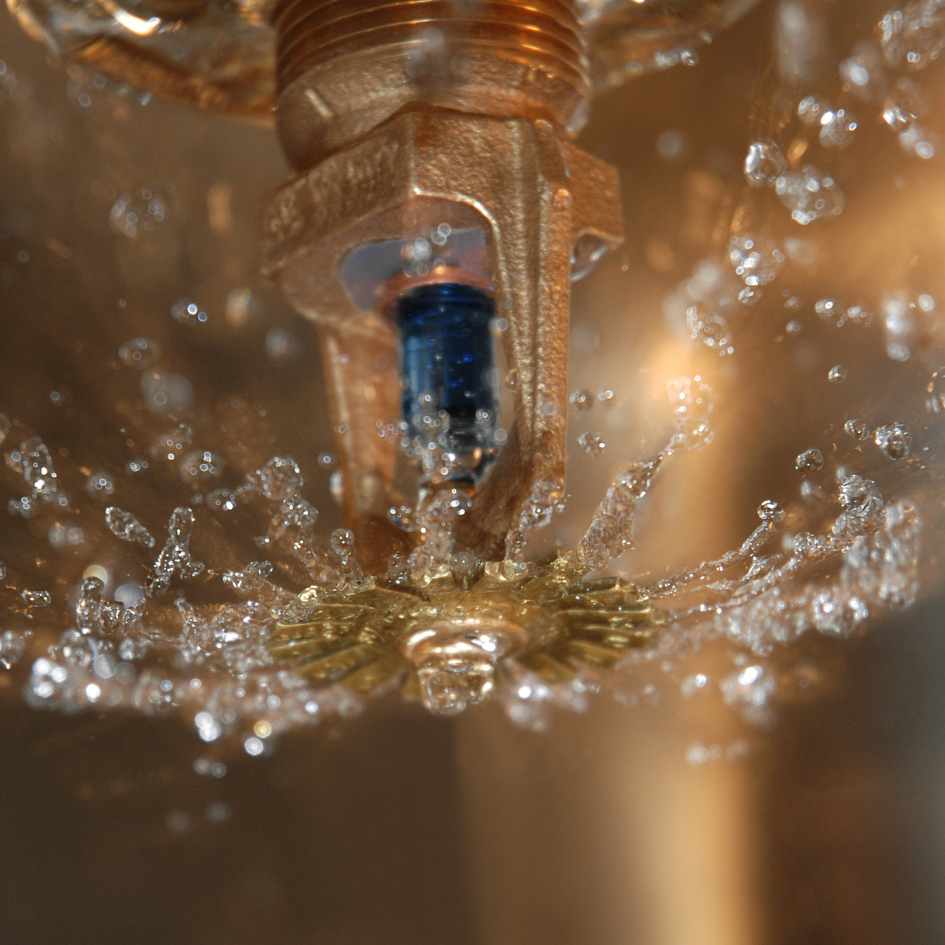 Why You Need A Sprinkler System
A reliable sprinkler system is an essential investment for anyone concerned about the safety and protection of their property. Whether you own a residential home, commercial building, or industrial facility, having a sprinkler system is vital in mitigating the devastating effects of a fire. In the event of a fire emergency, a sprinkler system provides an immediate response, effectively suppressing the flames and minimizing the spread of fire, smoke, and heat.
It acts as a first line of defence, buying valuable time for occupants to evacuate safely and enabling the fire department to arrive on the scene with reduced risk. With its ability to control and contain fires, a sprinkler system not only protects lives but also significantly reduces property damage and potential financial losses. By investing in a professional sprinkler installation company in Birmingham, you proactively prioritise the safety and well-being of your property and everyone within it.
Why Choose Brookside Fire Service As A Sprinkler Installation Company in Birmingham?
Expertise and Knowledge
Fire protection sprinkler installation requires in-depth knowledge of building codes, regulations, and industry best practices. Our professional team at Brookside Fire Service have the expertise to assess your property, design a customised fire suppression system, and ensure that it meets all the necessary requirements as a Sprinkler Installation Company in Birmingham. Working with professionals ensures that your sprinkler system is installed correctly and operates effectively in the event of a fire.
Compliance and Safety
To safeguard people and property, fire safety regulations have been put in place. Working with an experienced fire protection sprinkler installation company in Birmingham can provide you with the peace of mind that your system complies with all applicable norms and regulations. Our professionals make sure that your installation adheres to the necessary safety standards by staying current with the most recent requirements.
Tailored Solutions
Every property has different demands for fire safety. As a reputable sprinkler installation company in Birmingham, we will inspect your property and provide a sprinkler system that is customised to meet your needs. We provide a solution that maximises the safety of your building by taking into account variables like property size, occupancy type, and fire threats.
Quality Equipment and Installation
Working with a professional company guarantees access to high-quality fire protection equipment and materials. We have established relationships with reputable suppliers and can source the most reliable and durable components for your sprinkler system. Additionally, we have the skills and experience to install the system correctly, ensuring optimal performance with our team as a sprinkler installation company in Birmingham.
Ongoing Maintenance and Support
Fire protection systems require regular maintenance to ensure they remain fully functional. We will not only provide sprinkler installations but also offer ongoing maintenance and support services. This includes inspections, testing, repairs, and system upgrades. By partnering with professionals, you can keep your fire protection system in excellent condition and ready to respond effectively in case of an emergency.
Peace of Mind
Knowing that your property is equipped with a professional sprinkler installation system in Birmingham provides peace of mind. It's a proactive measure that significantly reduces the risk of fire damage, potentially saving lives and minimising property loss. With a reliable and effective system in place, you can focus on your business or personal life with confidence, knowing that you've taken the necessary steps to protect what matters most.
Find out more about the Fire Protection Services we provide across Birmingham at Brookside Fire Service, or visit us today for an in-person consultation.